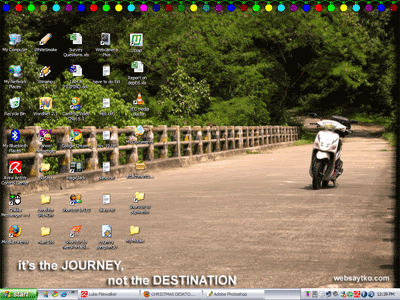 Want to have some cool Christmas decoration on your computer? Christmas lights maybe? Well, you can have one even without visiting an electrical supplies store or buying one from a tiangge.
I'm talking about this retro application "lights95.exe" (sounds like it was made on that year right?! no worry it works flawless on my XP) which you can download for free at http://xmasfun.com then run it on your desktop.
Lots of bulbs to choose from, different flashing modes, and plays music too! It even has a cool screensaver. The falling snow is the one I've chose. My officemates find it kewl!!! They are eagerly asking me where did I got it. I told them to wait until I post the link on my blog! Sayang din yung hits ba! haha!