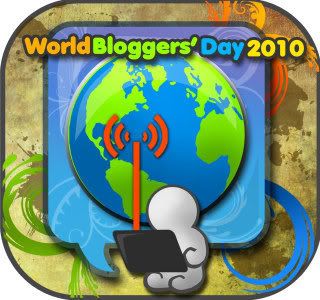 Well whadyyaknow! Its World Bloggers Day on May 2! Almost coinciding with Labor Day and the not-so-famous Websaytko Day! 😆
Seriously, its the 4th year anniversary of this simple blog of mine this coming May 1 too! Shhhh! Please don't tell anyone okay. Its just between the two of us, okay?! Awan ti kwalta kase pang-celeb eh jeje.
Now back to World Bloggers Day! Its a project initiated by my fellow bloggers from Cebu. They are more popularly known in the blogosphere as Cebu Bloggers Society. Maayong Blogtag po sa inyong lahat!!!! At daghan kaayong salamat po for taking the initiatives in making this recognition (importance and contribution) for us bloggers, at worldwide pa! sey mo!!!