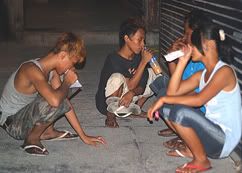 Drug abuse is the most common issue any country's governance is faced to fight with. Most of its victim comes in depressed areas, especially in 3rd world countries, and sniffing solvent or "rugby"is one of the cheapest and popular.
The Philippines has just finished their elections giving way to a new President, Its new government faces huge amount of difficulties but hopefully it could strengthen its campaign against illegal drugs which is currently scourging the country.
This global epidemic can be fought not only by the government; each of us ordinary individuals who have internet access can actually help these people. The Tennessee Drug Rehab houses huge information on every type of addiction which we normally face at present, e.g. (drug addiction, alcoholism, etc.)
If you encounter people who're having difficulties avoiding these vices, especially at early age, do not hesitate to help and make them learn what harm this may do to them and hope they could eliminate their addiction as soon as possible.