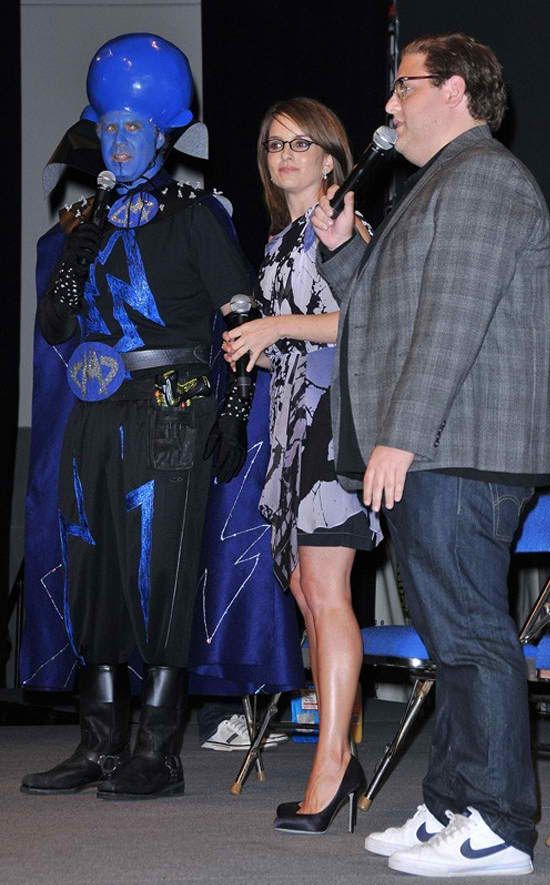 I love seeing cosplayers, may it be in person or thru images it feels so great seeing your favorite heroes come to life :).
I like japanese characters more, so I may say I love seeing japanese type of cosplayer more than western superheroes, but *cough* howbout seeing 1580 superheroes gathered in a spot, it made me realize that I'm still more familiar with western superheroes than japanese anime heroes, take superman, batman, spiderman who can simply escape from security cameras as if its their hobby.
It's actually an attempt to get a Guiness world record which occured last October 2, 2010. Will Ferrell an American Comedian which is behind Megamind's Voice from the Movie "Megamind". Will Ferell together with Dreamworks Animation teamed up to break a Guiness Record for having the largest number of superheroes gathered in one spot.
I haven't seen the Megamind movie yet, but watching the trailers it is extremely catchy, and the story it has, makes me want to see MORE! Because in this movie, the villain (Megamind) was able to annihilate his archenemy (Metro Man), and most certainly the story would revolve from the question "NOW WHAT?".