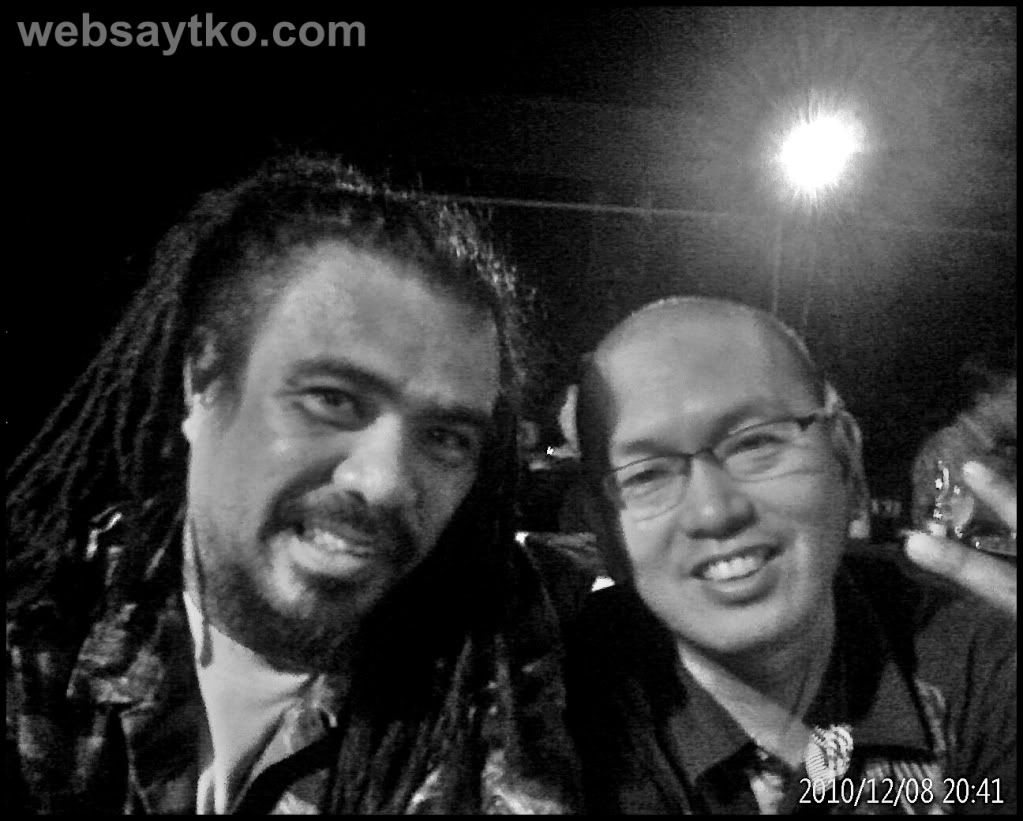 Im still dizzy as I'm writing this blog due to lack of sleep and lots of alcohol running inside my veins, I can even taste Carlos I on the tip of my tongue arkkk! haha!
I went back in time last night as we (together with my oldskul amigos) celebrate the birthday of our friend Paul with the eighties theme for the party. It was truly a bonggacious event. With lots of delicious foods on the buffet table, and with EMPHASIS on the drinks (beer, wine, brandy, etc..)!!! nasa 20 cases of beer yata yun! WTF!
What made us all perky and merry last night was the loud sound emitting from the mobile sound system that Paul hired. The DJ's continuously played hits from the 80's! Songs like Seona Dancing, Lost in Emotion, A night to remember, State of the Nation, Melt with you, Body Rock, and many more!
The showdown starts when the DJ played Rock It by Herbie Hancock! Everybody was struttin haha! I've danced ballroom with the girls, do some articulated steps, do some headbangin, and some Michael Jackson stuff! haha! Even some of my dignified friends spill the beans and be as like when they were in the eighties! I won't tell you exactly who they were because they might not be respected by their constituents lol! Hell yeah! I miss the 80's!
The sad part was, there were no still or video camera to capture the whole wackiness of the moment. Anyway, I was able to have a picture with my long time kumpadre "Pekus" thru my cellphone camera. He was the former bassist of Tropical Depression and now belongs to the band Peacepipe. Checkout my eyes, its almost closed
We might do this again next time, for sure my camera would be ready. 😀