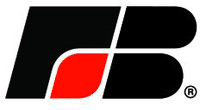 There is definitely money in domain names. I guess a few might still ask what domain names are; I'll put facebook.com and fb.com as examples of domain name.
The 2 domain names I've mention may sound or look the same, well I could say yes. That is after Facebook paid 8.5 million dollars to obtain "fb.com". I've just read about it through my Sony VAIO laptop, one of my facebook buddy had a link to it from his wall.
FB.com was originally owned by American Farm Bureau Federation (AFBF) which is commonly known as Farm Bureau, it is the largest farm organization in the US and it's a nonprofit organization that promotes and represents farmers' interests.
8.5 million dollars sure is a lot of money compared to how much Mark Zuckerberg spent on buying the domain name "facebook.com", it actually worth 200,000 dollars back in August 2005. Anyway in my case, the only good thing about this is that my lazy fingers could just type "fb.com" and woolah, it's facebook in a jiffy 🙂