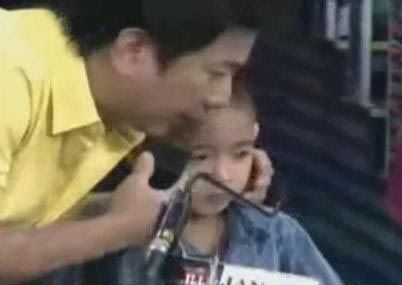 As I was fighting with my brothers as to who gets to play ps3 games first at the console, my attention was grabbed by the news report on the television about the recent havoc that the famous gameshow host, Willie Revillame is now in. I know some might say "Oops he did it again!" 😀
It involves a six-year old child named JanJan performing a "macho dancer" dance while tears continuously roll down his face. If you happen to chance upon the video, it is a very disturbing scene to see what appears to be a child doing something against his will. The video was posted on youtube and immediately got a lot of hits and violent reactions from a lot of people saying that this is a form of child abuse and that the TV network shouldn't have agreed to show this on air.
If you have the time, try watching the March 12, 2011 video showing the actual performance of the child and then watch the video where Willie, in his show, is explaining his side. Hope you get out of this trrrrrrouble Wil.