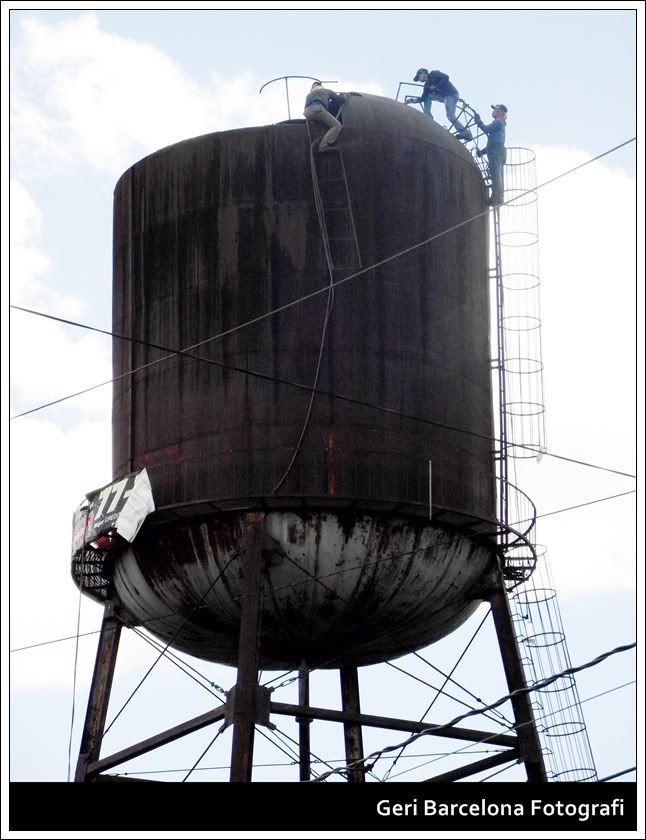 The Famous Tangke of Lagro
Pasahero: Bayad po.
Driver: Saan po ito?
Pasahero: Isa lang, sa tangke lang po.
I'm the passenger at eto ang usual line ko inside a dyipni na byaheng Lagro. Ganun din ang aking families, friends, and neighbors ko since time immermorial.
It was 1979 when we set foot at Lagro Subdivision at nakatayo na yung tangke na yan at ito ang nagsu-supply ng tubig sa napakaraming kabahayan. Dito nanggagaling ang aming inumin at pampaligo.
But aside from being just a plain water tank,  this enormous thing  served as a landmark for would be visitors or first timers in our place. All you got to do is mentioned it to the jeepney driver or draw it on a map to guide your bisita's na me madadaanan silang tangke at dun na sila bababa or malapit na silang bumaba.
The sad news is this famous tangke has to go. Maybe because its not serviceable anymore, maybe its rusty and dilapidated that somehow its a safety concern for the families living below that they may suddenly use their social security disability :D. Or for whatever reasons I really don't know.
What I know is that I would be missing it from now on. 🙁
By the way, the photo above was taken last June 5, 2011, and last June 12 the basin was totally cut into pieces and was brought down.