A simple tuts I've made for my club (PnSers Camera Club) that I'd also like to share here in my blog. Its so simple, no Photoshop magic needed!
WARNING: This is not for those who has WEAK ARMS! 😀
DO IT ON YOUR OWN RISK. Don't blame me if you wreck your camera with this tutorial
The trick is just simple. I'm quite sure everyone can do it. As long as you can lift your body for that much needed shot.
Things you need
1. Camera with a timer
2. Any small object (Toys is highly recommended)
3. table (or any object that you can hold on to elevate yourself, in this tut I've used a table and the window wall)
4. strong arms (the one needed the most hehe)
Procedure
1. Set your camera to Aperture Priority and focus on the small object. Use flash when needed.
2. Set the timer (its up to you minimum or max, as long as you can hang haha)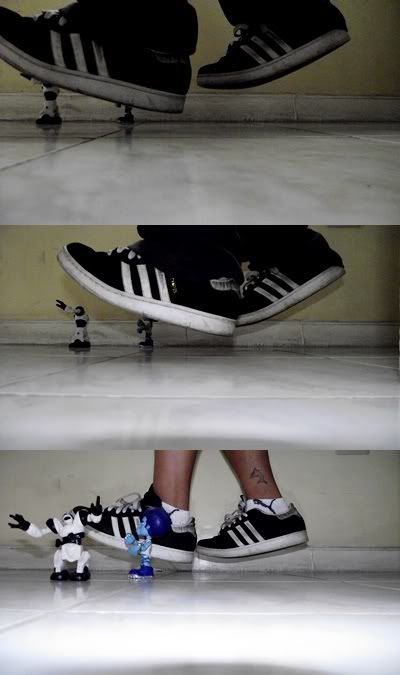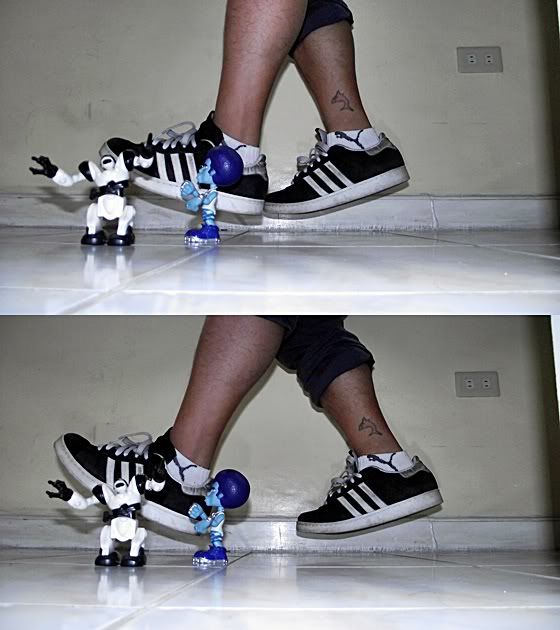 I've made 5 different experiment shots. Its the last one that I've picked because I like the position of my feet and the toys are much focused.
3. Do the same procedure with the shoe sole shot.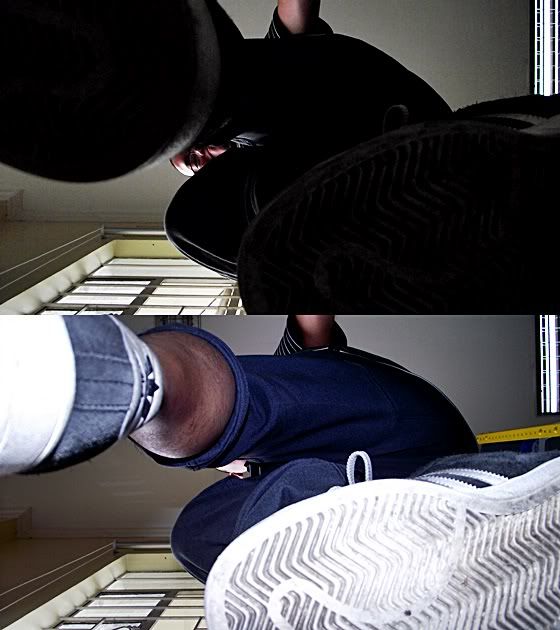 As you can see, I only made two shots. (coz by this time, both my arms are aching!)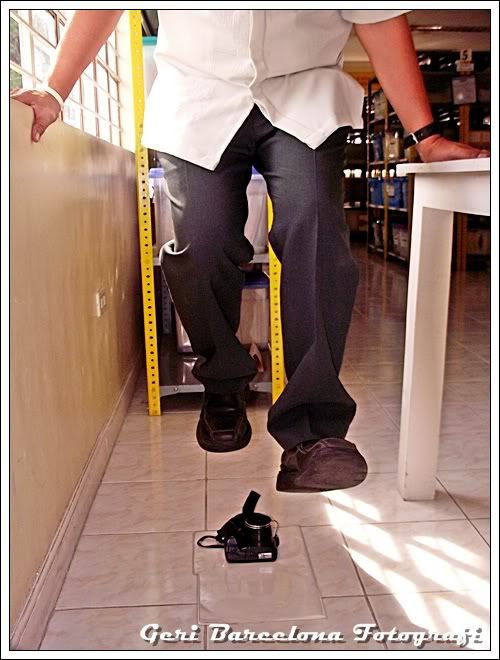 I made this picture this morning. With the help of Zenkz14. Thanks mam. As you can see its quite dangerous if you crashed on your camera. So don't blame me
and of course, the final output.
TADA!!!