It was a gloomy morning that day (30 July 2011) and its a pity that its also the schedule for our Luneta Photowalk. Four early members (including me) were trapped at a waiting shed near the Monument of Rizal for more than an hour, waiting for the rain to stop. We were assuming that no other members would appear because of the bad weather. Then all of a sudden everyone started to arrived. We even surpassed the actual number of attendees on the list haha! Its really one of our best photowalk!
And added to that, later that day because we bumped into an accidental resource speaker that day by the presence of Mr. Kevin Dickinson – A wedding photographer from New Zealand who openly shared his stories with members of PnSers Camera Club. He also delightfully gave some pointers on wedding photography, a bit of his life and his ultimate passion like ours, photography.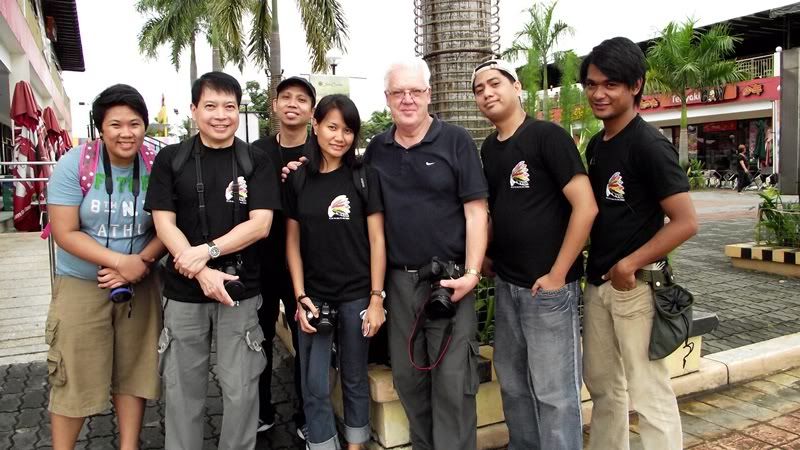 Thank you very much sir for your time with us. For sharing your thoughts and knowledge. We will treasure it for a long time. We will be waiting for you again once you've decided to go back here in the Manila.
and lastly, thanks for the beers! 😀
Kevin mini speech –
Hello, my name is Kevin, I'm from New Zealand, I just want to thank this group for the time they've shared with me today.  As members of your camera club I wish you all the very best for the future, I hope you all learn a lot, I hope that little tool could compensate the years and better pictures you all appreciate!

"Mention the club name", I forgotten it hahaha!, the PNSERs camera club, "The URL, the Domain" www.pnsers.com, i wish you all the best!!! Yeah!!! thank you, thank you!!!