Milenyo – Ondoy  – Pedring or MOP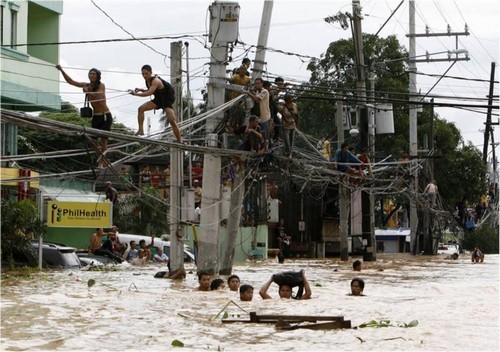 Looks like the Philippine has lots of dirt that somehow it need some mopping.
Sept 29, 2011- And the Philippines had just survived another storm. I just heard this observation from one of my officemates and I was really astonished at how it rang true. "With the Bagyong Milenyo came strong winds, Ondoy came with strong rains but the most recent of all- Bagyong Pedring came with both strong winds and rain."
Notice how our typhoons are evolving to become more destructive each time? And recovery from such is just not as easy as buying affordable life insurance online. It takes months and even years to recover from such, and this is not just in terms of material things but also the traumatic experience for the people who are greatly affected. I don't know if this could be attributed to global warming, faith or science, but what I do know is that we just hope that everything will turn out to be the best.