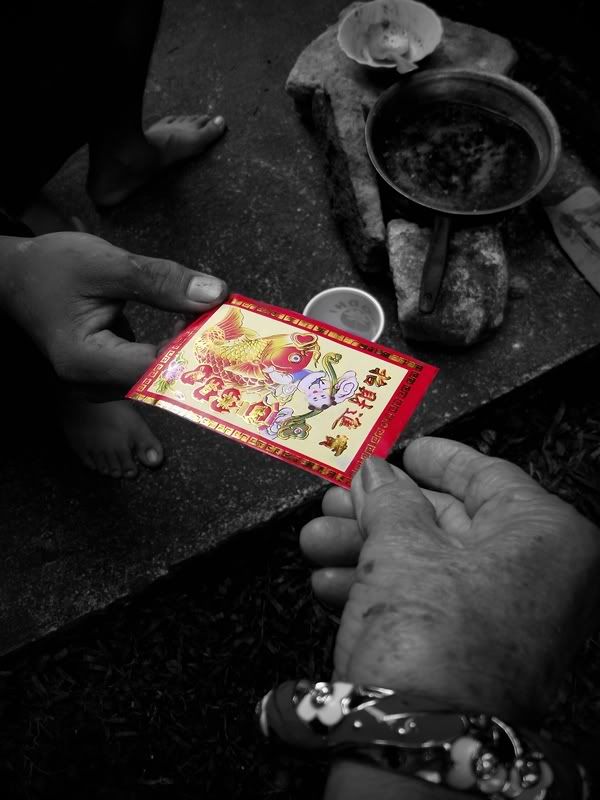 This post is not about the coming Chinese New Year on the 23rd of January 2012 or about the year of the Water Dragon.  anyway, this post is somehow Chinese related because its about  "Ang Pao".  The mini red envelope we usually see,  give or receive  on Christmas Day and Chinese New Year.
I chose ang pao as my subject to the "Paskong Pinoy Photo Challenge" at pnsers.com. Because just like caroling, parol and puto-bungbong – ang pao is considered one of the Filipino christmas tradition . And we inherit from the Chinese culture who also believe that the color red is lucky. That's why I got lucky winning the photo challenge with a significant margin to all other entries. 😀
I made the shot look like an old rich lady is giving ang pao to the less fortunate. And I'd like to thank my Mama and Dek for painstakingly act as my model for me to successfully made this shot. Maraming Salamat po.