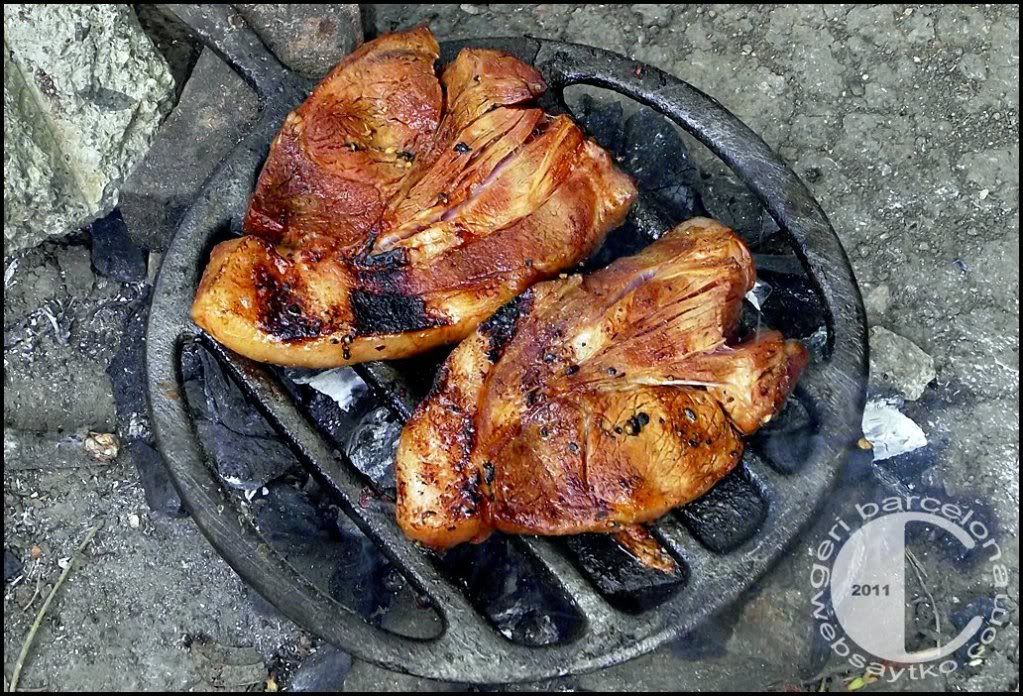 Summer time is closing in, as everyone can feel the heat of the weather. It just means that swimming pools, lakes, beaches and rivers will be jampack again with people who wants to freshen up themselves and at the same time relax and bond with their families. Its also the time to drink and eat merrily with your friends and loved ones.
And that's when the satisfying inihaw delicacies goes in! Seafood's and barbecues is what I'm craving for! Just like the photo above of the mouth watering pork chops, as I cook it, everyone's smell the aroma in the air and are too eagerly to take a bite haha!
So, its always on my list to never fail to bring the smoker grills or ihawan whenever we go on outing this summer. It is actually an all purpose stove outside your home as it can cook many kinds of inihaw (fish, porkchops, steak, kabab, burger) and can even cooked rice! I just hope I don't forget to bring also its partner, the charcoal haha.