Gotcha!
Its a tricky title to lure you to view this blog post haha! But seriously, I actually did have a spider on my eyes, although not the real creepy spider that we all know, but the coolest eyewear now in the Philippines.
I'm talking about my new and awesome Spyder eyewear which I got for free after I've joined their blogging contest. Kewl duh!
They actually let me pick one from 10 of their latest model of which I chose "Heyday".
I like its aerodynamic design and the "S" logo in the middle, plus it comes with an eyesbox, a micropouch (also acts as lens cleaner), a spare lens sleeve (for keeping two pairs of interchangeable lenses)and of course the 2 pairs of lenses (smoke and yellow or just like what Chavit Singson use to wear hehe).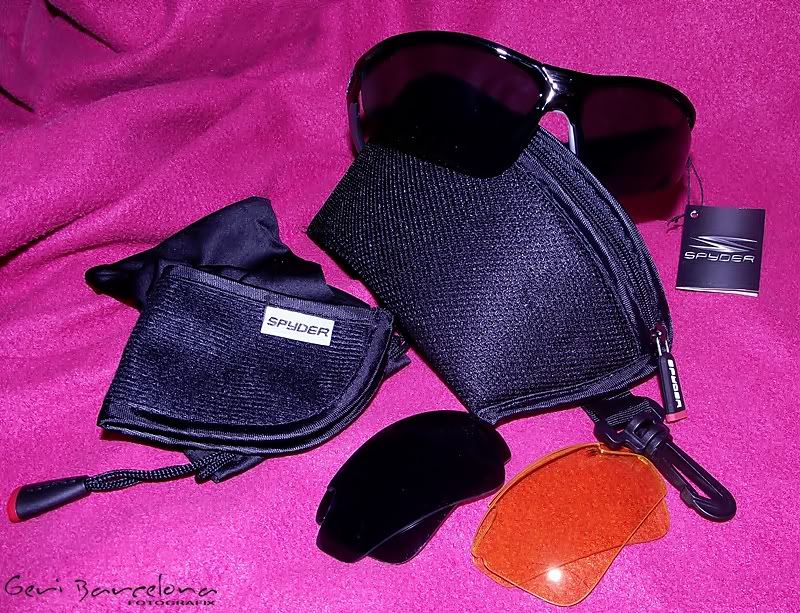 I really love this quickchange eyewear from Spyder, its light, it fits well on my face, and the surroundings are just cool to look at. It emphasize the color that we see with our eyes.
Anyway, the contest is still ongoing as of this post, and I hope to attract many more LIKES for my entry to the Spyder-Charge Your Summer 2012 Blogging Contest.
Please support my entry by LIKING this link https://www.facebook.com/TeamSpyderPH/posts/369755339722927.