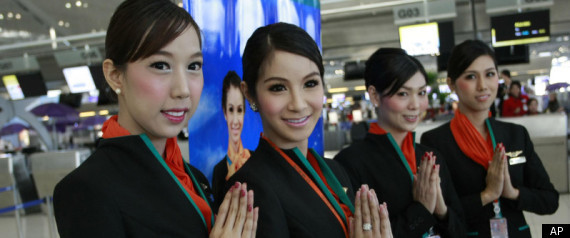 Its like fast cars are for men and diamond earrings for women….but what if the woman, is actually a man? Or technically a man, that is now a woman. Confusing duh?
But with PC Air, a Thai airline carrier that intends to provide travel across asia, transgenders or more prettily known as "ladyboys" can now fulfill their dreams of becoming flight stewardess when the said airline started accepting transgenders into their crew. The decision was made by the President of the carrier when a lot of incoming applications came mostly from the transgender society but this is not without any rules. The "Ladyboys" are required to act, speak and dress in a feminine manner at all times.
Now I just hope some people don't turn this into a circus and just ride those planes to 'see' the ladyboys. Keep in mind that they are still persons who works hard to earn their living, and not a freakshow on wings.