Attended a Suzuki event launching last Saturday at Quezon Memorial Circle called – Suzuki Invasion, and that's when I saw and feel  their newest and coolest scooter, the Nex115! I remember seeing it first on a tablet pc of my ride buddy just last week and already love its design.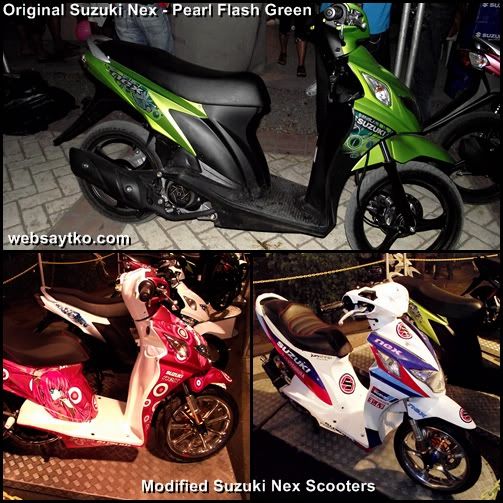 According to Ma'am Odessa (Marketing Manager of Suzuki Phils.) It's really the next level of scooter (the Suzuki Nex). She says that At 115cc, the Nex has been designed to be super economical and convenient. I was astonished when she burst out that it can do 66kms/liter on one of their controlled ride test at their Suzuki plant.
As a rider like me who loves touring around far places, nothing beats having a ride that's economical and fuel efficient. Especially that gas prices today continously soaring way up high! Not only that, one of the rider's agony when going to unknown and far places is to find a gas station to fill-up, so it's most likely that I/we need one that we can depend on this kind of situation, where we can stretch much more kilometers for our fuel.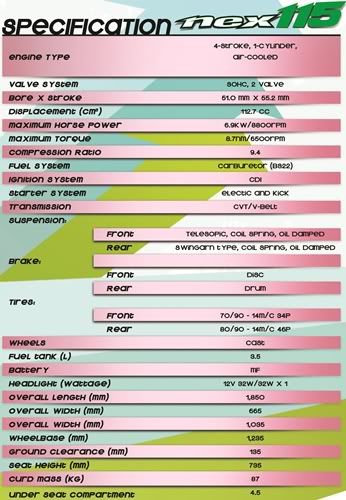 Suzuki Nex 115 Specification
She also reveals that the Suzuki Nex came up with new and brilliant technology. It is packed with the roller-type rocker arm—the first in ASEAN scooter, which enables the scooter to have a solid intake and exhaust of gasoline. Featuring a BS type carburetor with Throttle Position Sensor (TPS) that helps to reduce fuel consumption as it prevents over supply of gasoline from the carburetor, newly designed CVT that are both lightweight and compact which also help fuel economy without lowering acceleration and performance and compact and lightweight Magneto that has smaller and lighter internal components—all of which also helps reduce fuel consumption.
And the price is also so tempting as the Suzuki NEX115 retails at a suggested retail price of only Php 60,900 and comes in Pearl Flash Green, Pearl Sakura Pink and Brilliant White color.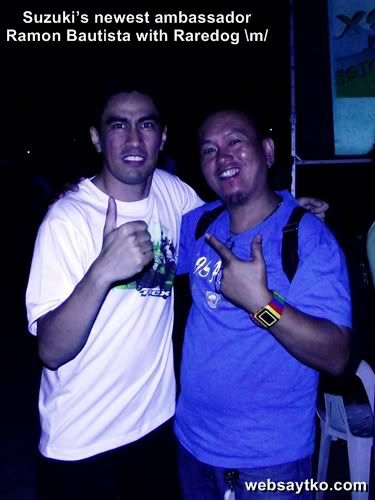 Suzuki's newest ambassador, Ramon Bautista w/ Raredog
I wish Mr. Eiji Kobayashi – General Manager of Suzuki Philippines Inc (SPH), would sponsor an awesome "road trip" to let me review this scooter. 😀
Thanks to Sir Pao Goce for the invites!