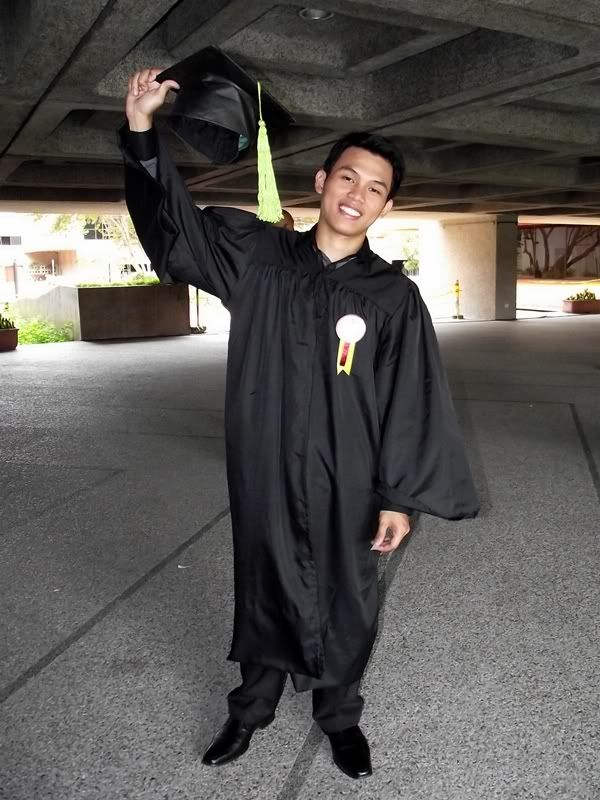 Last Monday I've set foot again at the world renowned PICC (Philippine International Convention center)  for the graduation ceremonies of my kiddo Kevin at Access Computer College. There seems a lot of improvements and renovations since the last time I was here which I can't recall the dates anymore hehe. I'm impressed with the fixtures and elegant design of their lobby that looks like t'was design by the famous Ethan Allen (a furniture company in the U.S.).
Ok let's go back to the graduation scenario. There are thousands of girls and boys wearing toga's that day. The place was fully booked with graduation rites from different schools, that they've set two schedules for it. One in the morning and another in the afternoon, we got the afternoon schedule.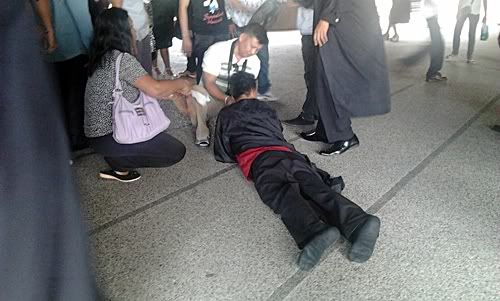 Maybe because of the scorching heat and the long lines for the toga rental, one student falls down face first and instantly got a big lump on his face.  Good samaritans nearby helped him immediately and bring him to the clinic. I just hope he still was able to attend the ceremony after what happened to him.
Together with my partner, we were able to grab seats at the upper section, where one needs a telescope just to view the faces of those at the stage haha. Nevertheless, I still zoomed-in my camera to take some snapshots. As you can see from the photo above, its blurry. 😀
Kudos to the school as they provided a photographer to capture that precious moment of every graduates while receiving their diplomas.
The most surprising thing that happened that day was when Kevin's name was called to come up the stage, not to receive his diploma but an award. He was one of the more than 20 students that received an academic excellence award out of the thousands of graduates that day. He particularly received the Leadership Award. We were really agog on our seats and were clapping vigorously to the amazement of fellow parents around our seats haha! It was truly rewarding for me as a father to see his kiddo graduated, his award only came as a bonus. (You could see his medal at the photo below)
Thank you Kevin for all your effort and patience, for being serious in your studies, you haven't fail us and you make us proud! We wish you success in whatever road you will take to uplift your future. Love you, Dad 😀