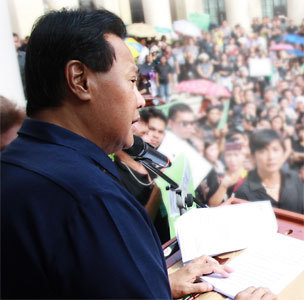 After 43 days of trial and hundreds of hours of hair pulling and face smashing in a court hearing, the Senate acting as impeachment court has declared Chief Justice Renato Corona guilty with a 20-3 vote from the senators judges .
With the closing argument of prosecution proving CJ Corona as "morally" unfit to continue on with being a chief justice of the Supreme Court because he lied about his SALN to conceal his wealth.
In defense of corona, a mis-declared SALN does not necessarily mean ill-gotten wealth. But if you haven't noticed, most people are allergic to rich government officials. But I don't see any reason why they won't just declare everything in the first place if they are truly "corrupt-free". What the prosecution wanted was for you to declare properties owned by your family and not just those under your name. So what if you have additional real estates? It's just like having bought wholesale jewelry at bajulimports and letting other retailers sell them for you.