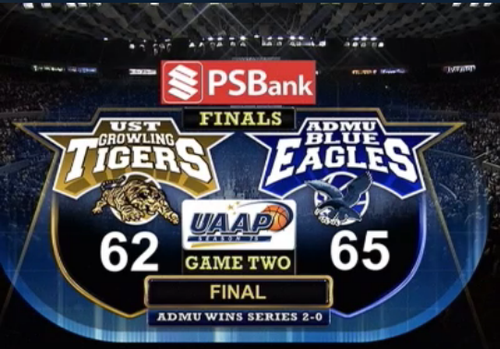 For hardcore fans of university basketball here in the Philippines, drums and bugle is the way to express their support and excitement, and Ateneans from all over the globe are raising their blue microphones and shouting "One Big Five" as the Ateneo Blue Eagle men's basketball team snatches another gold in the UAAP competition versus the UST Growling Tigers.
The first university to garner a 5-peat complete in the history of collegiate basketball, this is already considered a great achievement and will be spoken of in years to come. Students, Alumni, Faculties and Staff celebrated in a traditional grand bonfire style on Ateneo grounds as thanksgiving for the tremendous blessings that came.
But with legendary coach Norman Black already exiting the ateneo grounds and lead players graduating, the crowd is already wondering if there will be a "6-Peat" or a "Peat-o" (7) in the coming years? Will ateneo still manage to keep the streak or will it be whisked away to the winds?