With only a few hours difference (December 8 and 9) I've experience a a grand LOSS and WIN situation. Both are close to my heart, one is a national sports hero and the other one is a comrade in photography.
The win I'm talking about is when our very own member/officer of PnSers Camera Club Donald Castillo won the Grand Prize at the prestigious photography event – the Canon Photo Marathon 2012!
I even bid our members joining the event good-luck and remember that one of our member (Jackie Garcera) is the defending champion. And what do you know, after the judge scrutinize all the entries that day we won again this year haha! (Canon might not let us join next year haha!)
Then of course the loss I'm talking about is my loss/our loss of our boxing hero Manny Pacquiao to Manuel Marquez.
I'm talking about the unexpected loss of our national boxing superstar Manny Pacquiao to Juan Manuel Marquez (Paquiao vs Marquez 4). It really makes me sad as I've watched it on tv and just couldn't believe the spur of the moment, with only a few seconds left before the bell rang, Pacman suddenly slumped down on the ring. I know this fight is really a big thing for both boxer as they need to proved that they're the best fighter.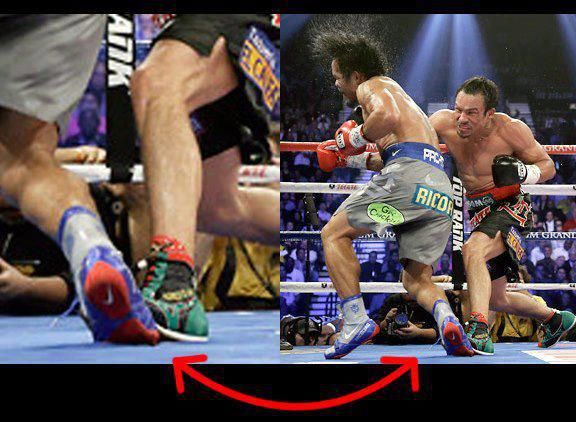 But after seeing this photo on the internet it makes me think twice if Marquez really deserves to be called the champion of this fight. 🙁