Then came our awesome segment on "Umagang Kay Ganda" the famous infotainment show every morning on ABS-CBN Channel 2. So far, its Pinoy Drift Trikes newest and biggest exposure again on television for the 4th time, isn't that great! I even made a poster and post it on our facebook page.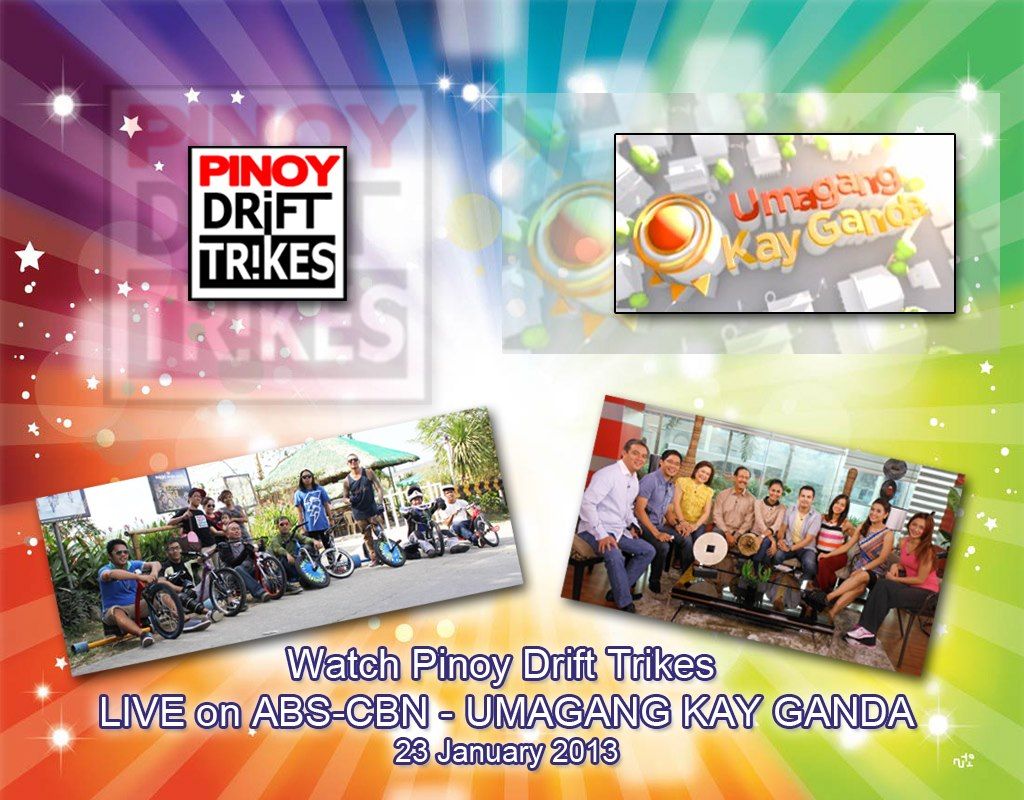 We actually shoot some scenes beforehand at Timberland in San Mateo, Rizal and this will be the teaser whenever they go on commercial.
What made it more exciting for me and the crew is that it was done LIVE for the first time! I was being interviewed by Andrei Felix and Venus Raj while the PDT crew was doing their thing (driftin) at the background. One was even wearing Sony headphones  as if he's all alone hehe.  By the way, it's really cool to see both Andrei and Venus trying out our drift trikes. With that big smile on their faces, I'm sure they both have fun riding it!
We surely have fun with that mini-slope that's just adjacent to the studio of Umagang Kay Ganda. In fact, the show was over and yet we're still driftin to our heart's content haha!
I'll post next time the video of Andre and Venus riding our trikes. You can checkout also our facebook page for our photos – http://www.facebook.com/PinoyDriftTrikes 😀