Kaboom!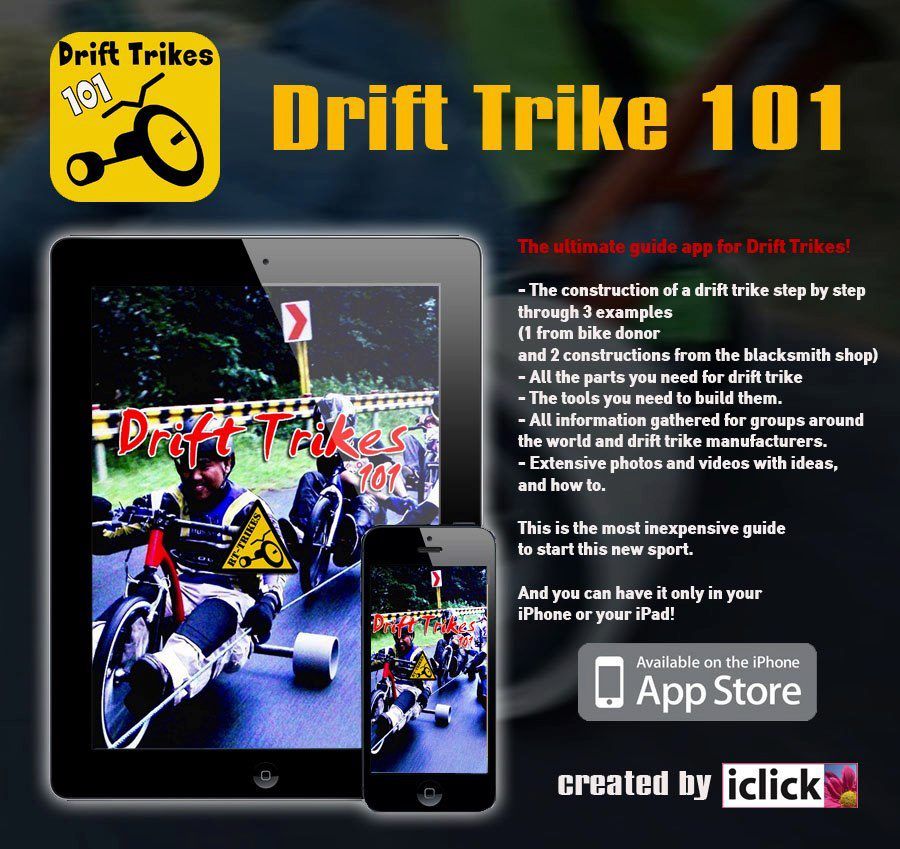 It's like two birds in one stone, as two of the things I love (photography and drift trikes) collide in one historical event. I'm talking about "Drift Trikes 101", the latest App for Iphone/Ipad and coming soon on Android.
The App was created by a fellow triker from Greece by the name of Renato Grelloni. On which my photo during one of the sessions of Pinoy Drift Trikes crew while being towed was chosen among other drift trike clubs from around the world to be the cover image for the said app. Isn't that cool!
So what's inside this app?
Drift trikes are the new extreme madness!
The new sport, that from youtube spread around the world. For the first time an application for the novice and the experienced user, which you can see and learn about:
- The construction of a drift trike step by step through 3 examples (1 from bike donor and 2 constructions from the blacksmith shop)
- All the parts you need for drift trike
- The tools you need to build them.
- All information gathered for groups around the world and drift trike manufacturers. All infos at your palm!
- Extensive photos and videos with ideas, and how to.

This is the most inexpensive guide to start this new sport.
And you can have it only in your iPhone or your iPad!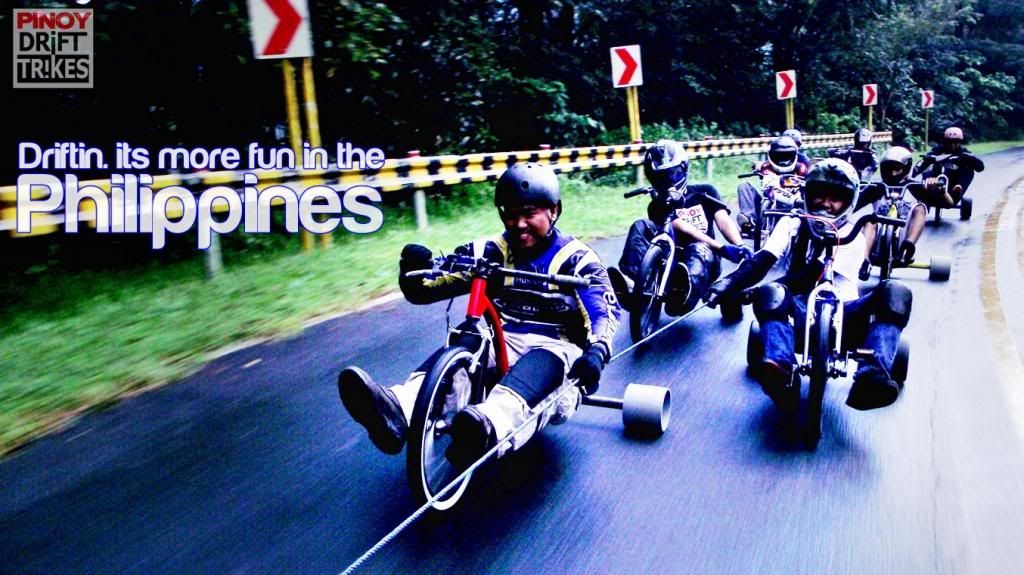 my original photo [click to enlarge]