Quickie Ride – the term usually used by veteran riders if the distance is only more than a hundred kilometers (one way).
Somehow this would be the first impression as we travel to Majayjay, but because of the technicality of most of the road going there I even think of wearing a dogtra iq specially in Morong, Mabitac, Louisiana and Majayjay itself, those dizzying twisties makes the ride a bit more longer (almost 5 hours) compared to a trip at the North side where most road are straights.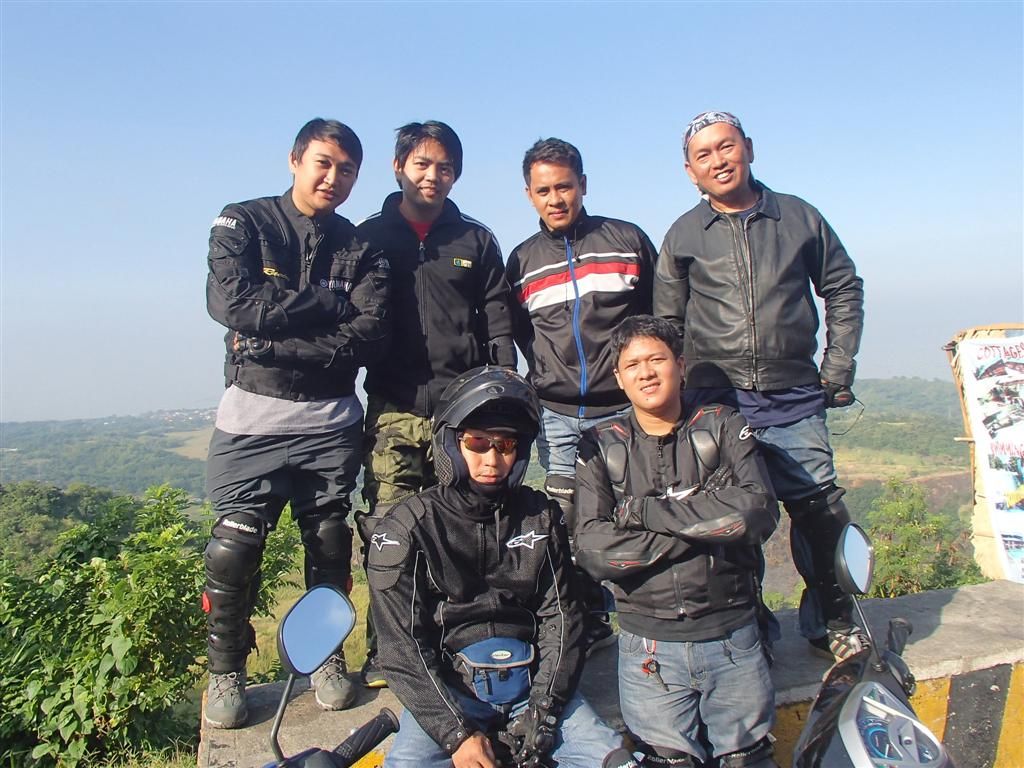 Anyway, everyone enjoyed the challenging zigzag, though we got some minor trouble at the road going to the falls as the driveface of the Yamaha Mio MX loosened up and wobble inside the side cover, which destroyed the center hole. Good thing there's a motorcycle shop at nearby Lucban town that sells replacement parts for Mio.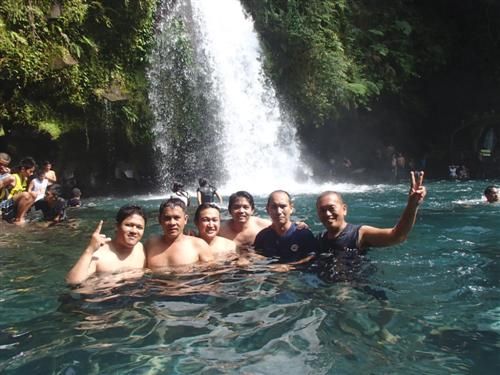 After waiting and repairing the bike (good thing a group of riders lend us a size 17 socket wrench hehe) We thought that the place would be jampacked already as we saw hordes of people on board different means of transportation goes along from where where we stay.
A few minutes more and we finally went inside Majayjay Falls. As a first timer, I was stoked by the beauty of nature it offers. We decided to try our luck and find a place to stay near the majestic falls of Majayjay. Fortunately, we find one and spend the rest of the afternoon drinking and swimming at the icy waters of Majayjay Falls, brrrrr! 😆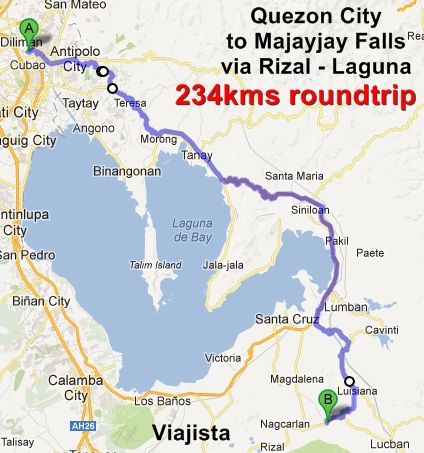 Fuel Consumption – 4.81 liters (round trip)
Averaging  @ 48.6 kms/liter