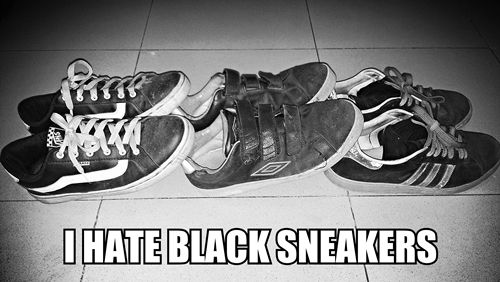 I hate black sneakers!
I'm just joking haha! Actually, it's the other way around! I really loved wearing black sneakers ever since! It started during my not so recent younger years when I always wear sneakers while riding and freestyling on my BMX, and wear it for the whole day,  so the color black was the appropriate color for me to hide the dirt . 😀
Brands I have back then was Robertsons, Vans, and Converse. I find burlap bags small is a cool place to store it when not in use. It protects it from roaches who love to call my shoes home hehe.