A bright Sunday morning! 
What a nice day to go on a road trip, family bonding and some spiritual moments; and yes, that's what we did!
Armed with a downloaded Google Map, we took off around 9am from our place in Novaliches. Our target location is the miraculous shrine of Our Lady Mary Mediatrix of All Grace Chapel, which is set on top of a hill in San Mateo, Rizal.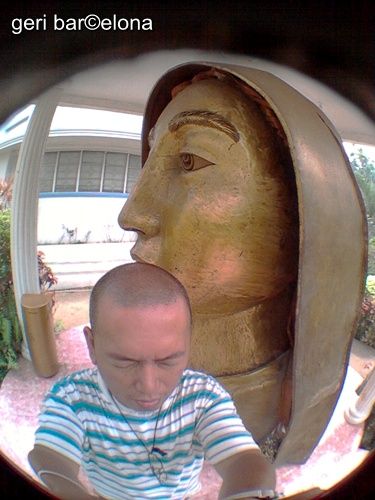 We got lost for awhile around Parang, Marikina but manage to get back on tracks after maneuvering two or three times, that's when we saw the Virgin Mary statue from afar, I know were getting near but upon seeing how high the place is, I started to doubt my 23 year old Cjay (van) could ascend gloriously on the almost 45 degree uphill road all the way to the chapel.
Kudos to my Mang Boy (my mechanic) for the tuning-up my van a week earlier, Cjay traverse it quite easily up to the top, I'm stoked! Akala ko talaga papababain ko mga pasahero ko eh hehe! It was very rewarding when we reached the chapel at around 11am (19 kms kasama na yung ligaw dun hehe), the whole place is serene and holy, we can see clearly the Makati skylines and nearby cities plus we're all astonished of the beautifully crafted bronze head of the Virgin Mary. We all spend time praying, candle offering and of course some photo ops for souvenirs.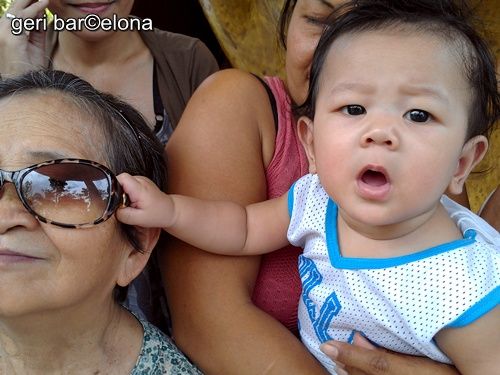 Afterwards we go for a refreshing swim at Villa Diaz also in San Mateo. I forgot to took photos there because I'm always at the pool 😛