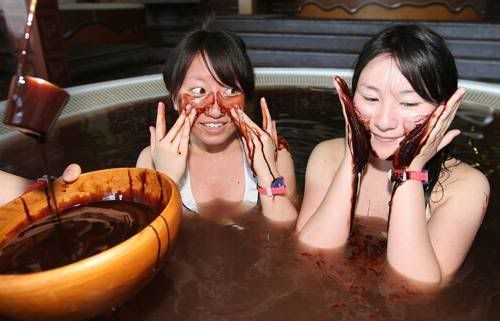 Ready for a nice and sweet chocolate bath?
How's that for a chocoholic birthday gift haha! Somehow weird, but its definitely REAL!
Through the years, scientist have been discovering the antioxidant properties and health benefits of a lot of natural products like green tea, white tea, coffee and now chocolate too. It has been documented that chocolate is loaded with antioxidants called flavonols proven to improve skin texture, locks in skins moisture, keeps skin soft and reduce sensitivity to sunlight.
In fact a lot of salons now offer chocolate spas. Even bath products such as soaps, shampoos and lotions are now flavored with this sweet wonder. Now imagine if you could have your bath and eat it at the same time, haha! I think it would be more exciting if they poured in some peanuts! 😀