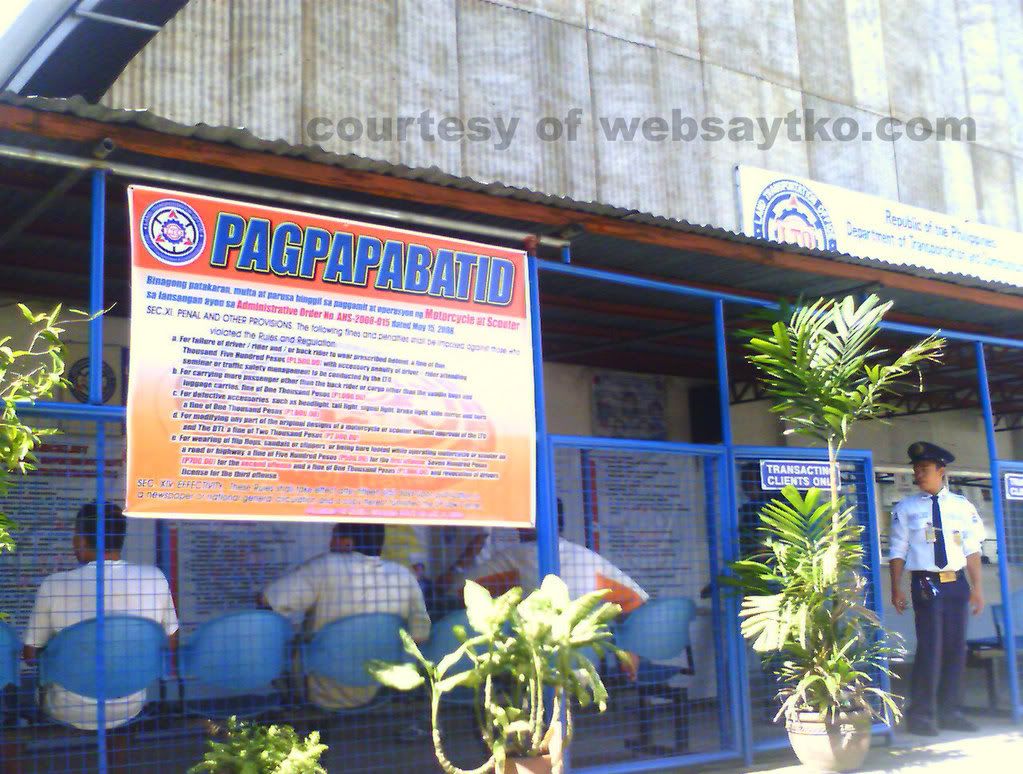 While bikers were initiating their silent protest,  LTO personnel on the other hand has started displaying their loud tarpaulin (re: AO-AHS-2008-015) in their vicinity. As if they're saying "GET READY BIKERS, WERE COMING TO GET YOU!" 
With all those undemocratic rules covering the sensational LTO guidelines, combo with the costly penalty to each violations, Im sure its enough to boil the blood temperature of any good ol' biker in town.
I even witnessed how a casual biker was turned down with his registration papers by an LTO Inspector simply because his ride has no side mirror.
As told by the rider:
Rider: Sir bakit po dati pede naman i-rehistro ito kahit walang side mirror?
LTO Inspector: Malas nyo sir, inabot kayo ng bagong guidelines. Hindi na po uubra ngayon yung ganyan. 
So I guessed even if we were lucky not to be apprehended on the streets. In the end, we still need to register our bikes on their camp and comply with their ridiculous rules? God Save the Bikers.
One funny thing I've observed during my boring time at their office. The motorcycle that was assigned for practical exam are full of modifications haha! 😆