httpv://youtu.be/xRaFxUdX3_o
Normally I would play my favorite Redline Rush 2 on my my smartphone, but when I learn about MHL and knowing that my HTC Vivid is MHL-ready, I immediately bought an MHL cable adapter. Now playing it on the big screen is more than enjoyable, its AWESOME!
I'm talking about attaching an MHL-HDMI cable on the micro USB port of my MHL capable phone – HTC Vivid then attaching the other end of the cable to the HDMI port of my HDTV.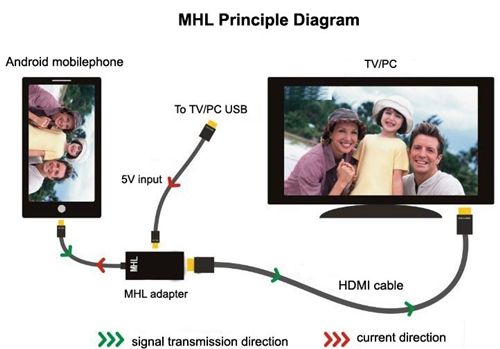 What is MHL?
MHL stands for Mobile High-Definition Link technology, which allows you to display your smartphone's content to a larger screen, all while charging your mobile device. Transform your smartphone into a home theater system, stream your favorite TV channels or movies in HD, and experience your favorite music with immersive surround sound. If you're a gamer, you'll love playing games on the big screen with MHL, and paired with a Bluetooth game controller you can have the ultimate, untethered gaming experience. So, what are you waiting for? There are hundreds of millions of MHL devices waiting for you!
– Source: www.meetmhl.com 
By the way, not all smartphones are MHL ready, be sure to check your phone specification before buying an MHL adapter.