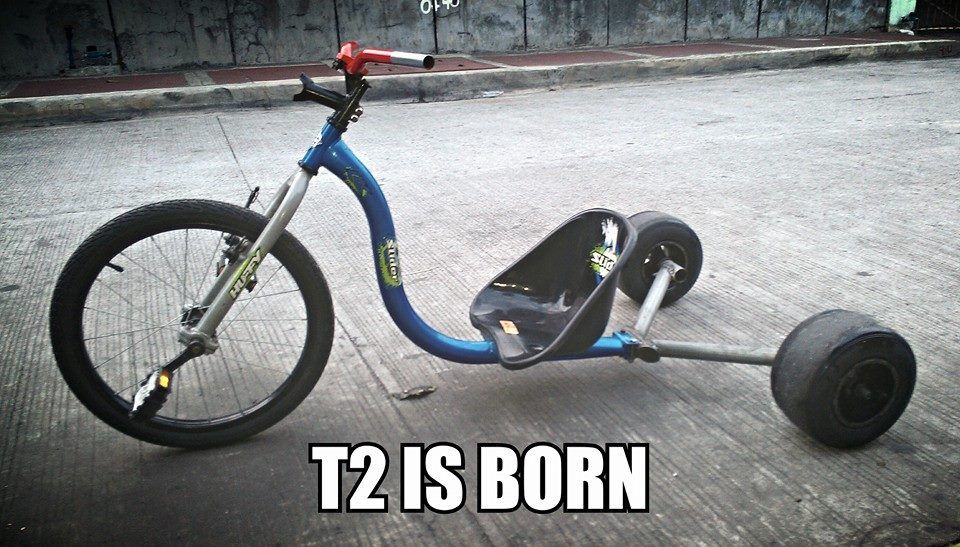 Finally, T2 (short for Tricia 2) is born!
As you can see in her very first public photo. She's still 90% complete as its much easier finding an ecg26 from guitar center than to find a go-kart tires here in Manila hehe. Its much longer and wider than the original Huffy Slider because the axle is custom-made and I still need to look for a standard size head post as the one I'm using right now snapped all the time. Handle grips, brake cable, PVC and some cool paint job for the axle and mags before T2 hit the slopes! Can't wait! 😀
UPDATES!!!!
as of March 22, T2 is 100% finished, with all remaining parts installed! Ready to Drift!!!