Observance of Holy Week is usually on my birth month of March, and this year my birthday happens to be on a Maundy Thursday, March 24. Originally, I was born on a Good Friday, but it's up to you to find out what year it was haha!
And yes I did celebrate it together with my family and Boogie (my shaved dog), although without liquor and meat as penitence for that day and supposedly for the whole week (hopefully). I just cooked pancit bihon with tinapa as an alternative to pork, grilled some tilapia and made a tomato and cucumber salad. Then off we go to the Visitation of Our Lady Parish in Sacred Heart Village where we did a picnic near their mini-garden  then afterwards we pray the Way of the Cross just outside the chapel.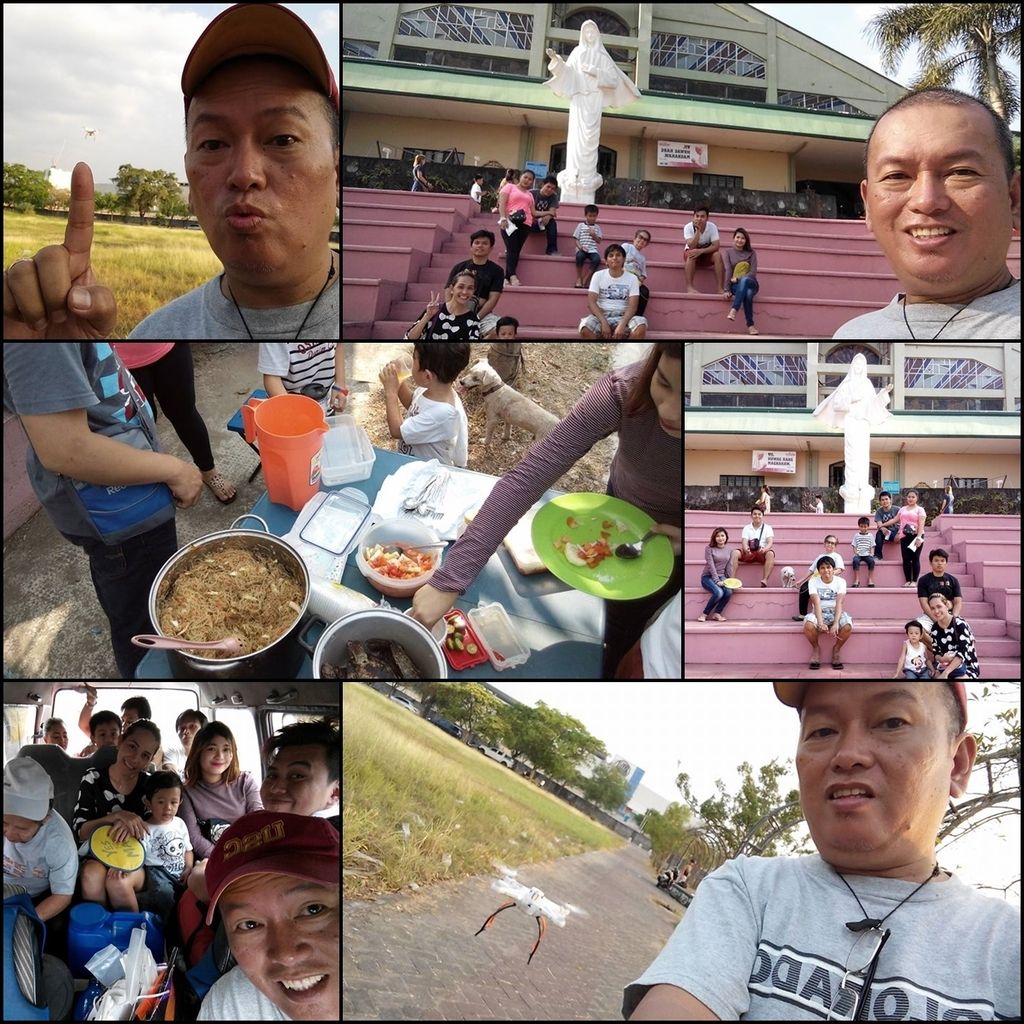 We rest for awhile there while taking some souvenir photos, then afterwards go to a nearby flying field to fly my drone with the rest of the family. Everyone had fun, lalo na yung mother ko na sumisigaw pa pag nilalapit yung drone sa kanya haha! What a simple yet marvelous way to celebrate my birthday! Before the day ends, I was even surprised naubos yung 1 kilo na pancit na niluto ko even though its my first time to cook one haha! Thank God for all these blessings!!!
httpv://youtu.be/MqZGyh4Xffs