Mabuhay ang Rizaleño!!!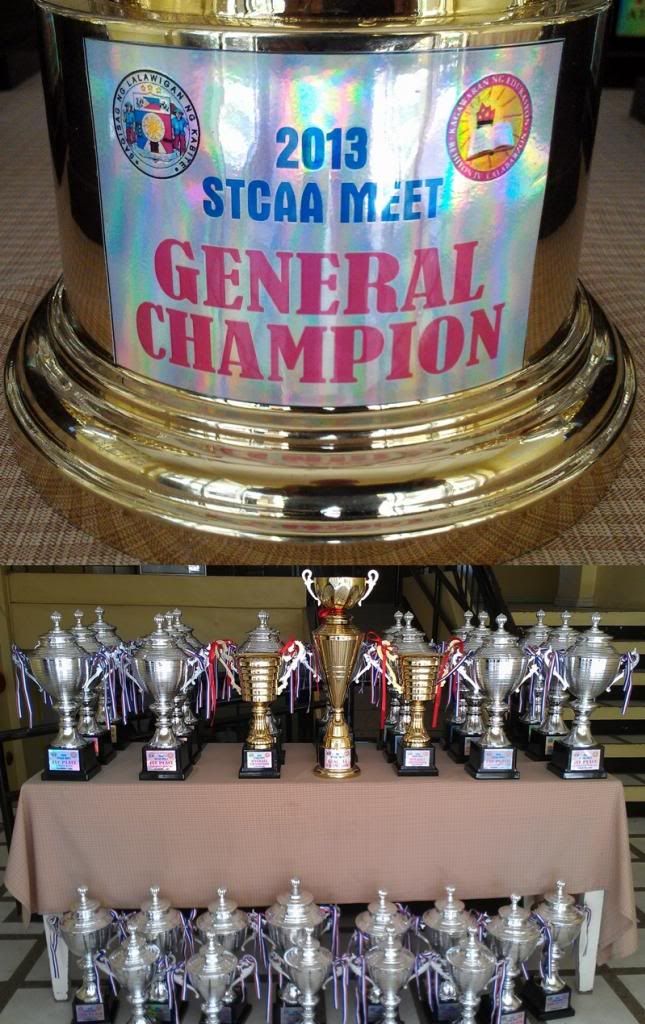 Chants the whole delegation of Division of Rizal and their supporters when the OVER-ALL RANKING was announced!
Having (22) champion awards, (7) 1st runner-ups and (6) 2nd runner-ups and being the Overall Awards both on Elementary and Secondary events, making the Division of Rizal the GeneraL Champion for the 2013 STCAA, defending its title last year and now holds the STCAA Back to Back Champion. Not to mention the Special Awards given  for being the cleanest and orderly delegation.
Congatulations again to the leadership of Dr. Carlito D. Rocafort – SDS, Division of Rizal, Sir Agapito M. Caritativo, MAPEH Supervisor, the full support of  Gov. Junjun Ynares and most specially to the coaches and athletes of Rizal. Keep it up guys, we're proud of you!!! 😀
Below is the OVER-ALL  RANKING points of the 2013 Southern Tagalog CALABARZON Athletic Association Meet (STCAA)