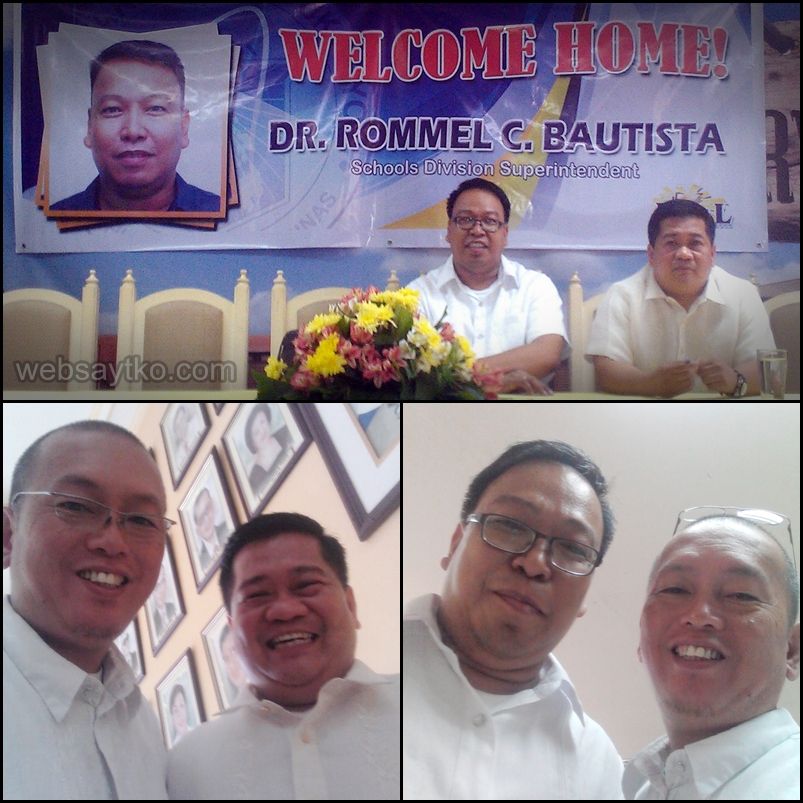 Its not everyday that anybody got the chance to brush elbows or made SELFIE to such dignified and respectful leaders. I can't believe it either as two great leaders of DepEd are on the spotlight at today's event at our office in the Division of Rizal. It's actually a sendoff and a welcome program of two great men. The atmosphere during the program was a mix of sadness and happiness. Sad because they'll both be missed by their followers, but otherwise happy for they will be coming back to their native land for their new assignment. 😀
I'm talking about my recent boss, Sir Carlito D. Rocafort, who will be transferred to the Division of Lipa in Batangas. He just recently became a full-pledge School Divisions Superintendent here in the Division of Rizal after leading the division for almost three years.
Next is welcoming my former boss Sir Rommel C. Bautista who was transferred from DepEd Batangas City and who is actually making a homecoming on his birthplace, he hails from Cardona, Rizal and is also on the rank of a full-pledge schools division superintendent.
Good luck and God Bless to both of you sir Rommel and Sir Charlie! Until our next selfie 😆