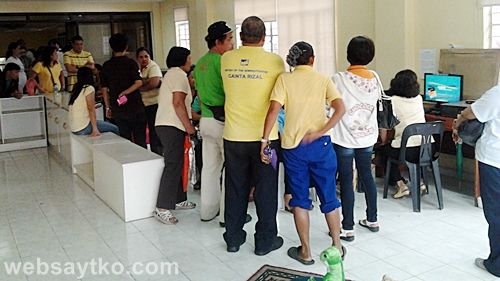 The GSIS had recently relaxed the terms of its emergency loan program to make it more member-friendly.

"We reduced the interest rate to six percent from eight percent, waived the one percent service fee, and extended the payment of the first monthly amortization to three months from the loan drawdown," Vergara explained.

Under the emergency loan program, eligible members may borrow Php20,000 payable in 36 equal monthly installments.

Qualified members may apply for an emergency loan through the GWAPS (GSIS Wireless Automated Processing System) kiosks using their eCard or their UMID eCard.

For any question about the emergency loan program, members may call the GSIS hotline at (02) 847.4747 or visit the GSIS office nearest them.
SOURCE: http://www.gsis.gov.ph/news.php?id=290
In the name of public service and to help alleviate the lives of the recent calamity victims. GSIS allots P10 billion in emergency loan for its members. A member can avail of a Php20K emergency loan. All the member has to do is go a GSIS Kiosk, bring their UMID ID and apply for the loan.
I've had first hand experience on the number of members willing to avail of this loan as we have a GSIS kiosk at our office in DepEd Rizal. Government personnel from different government agencies under GSIS starts to arrive as early as 10 in morning, the line is still up to 70 people as of this writing. So better be early to be ahead of others.
You can visit our office here at this address – DECS Building, Cabrera Road, Kaytikling, Taytay, Rizal