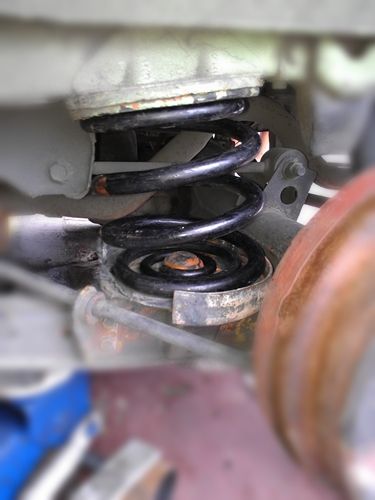 What a relief! I finally have the elusive and expensive coil spring for my Toyota KM30!
It's been too much of a haggling activity as I scoured lots of auto supply along the streets of Masangkay for these springs. And from there, I was stunned to know its price! I was hoping it would be like an affordable wuhan china cymbal at guitar center but lo and behold, I could literally bought a nice set of mags or have a decent sound setup haha!
I gave up, and admitted my mistake of having my springs cut, now I just have to get used to the bumpy and shaky ride, the consequence for having my van lowered.
Until a friend of mine texted me and told me that he found a pair of these (hard to find) coil springs  from one of his acquaintance who sells it for an irresistible price!  I'm so thankful not only because of the price but also its state, it's an old stock and unused.  (as you can see in the image, it's sleek and shiny) 😀
Have it installed yesterday and boy how I missed this comfy ride! 😆