Let's bring back the days of the summer here in the Philippines. Who would have forgotten the 38-40 degrees heatwave which acted as a free fat burner pills to our body, and that we've suffered a lot, and where we have constantly wished summer would bid farewell asap.
Now, let's talk about the present. Finally, summer went bye-bye, Oh, by the way, he left a bit of his sweat on the last week of June. It's a light rainfall which stayed around 15 minutes. In that short span of time we got heavy traffic because of FLOOD!!
Whew talk about preventive measures, as usual it's done after the effect.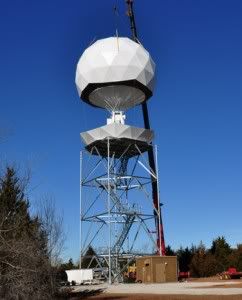 Anyway I heard in the news that additional weather dopplers are being installed here in the Philippines. 10 doppler radars overall. 5 of them are expected to be operational after 2 years :). If you recall Typhoon Pepeng and Ondoy, where thousands of people have died and properties destroyed amounting to billions. Well Philippine Atmospheric, Geophysical and Astronomical Services Administration (PAGASA) were actually blamed for the lack of Doppler radars that made them fail to calculate the amount of rainfall. In the end, a lot of areas were devastated.
Until now, when Typhoon Basyang came. and still, PAG-ASA cannot perfect their forecast! Maybe its about time they change their style, their image, and lastly, their NAME, coz I think its getting hopeless rather than hope.